We Can DO That!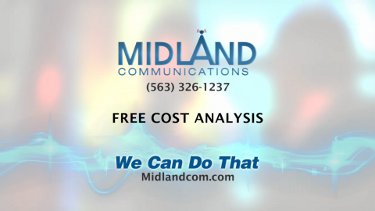 Watch Midland Communications' New Commercial
"Can You Do That?"
We have a solution for you...
Midland provides a wide range of communication services including PBX and key systems, Wide Area and Local Area networking, computers, PC integration, Voicemail, Unified Messaging, Video Conferencing and VoIP technology.
News
Featured Product
IP PBX platform that integrates multimedia communications for businesses, large and small, into a single server compact system.