Digital Telephone Systems
« Samsung Products
« Product Catalog
OfficeServ 7030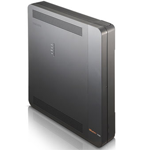 Advanced Technology On a Limited Budget
Small Business Communications Solution
The OfficeServ 7030 is impressive in performance and price. A single, compact, feature-rich platform that integrates the capacities you demand--Voice over IP technology and eless communications working together as one.
---
OfficeServ 7100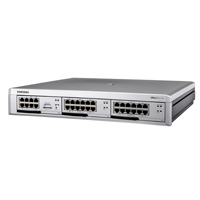 Performance Right Out of the Box: A compact hardworking system that expands with your business
The OfficeServ 7100 can expand along with your business in 4-port increments and is capable of handling up to eight incoming lines with as many as 32 stations.
---
OfficeServ 7200-S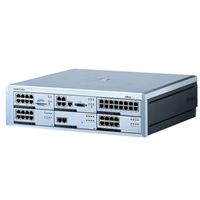 Powerful Technology. Affordable Growth.
Small-to-Midsized Business Communications Solution
The OfficeServ 7200-S is a converged solution that is expandable in smaller increments to grow in pace with your business. It has all the power and versatility you need at a size and price that's right for you.
---
OfficeServ 7200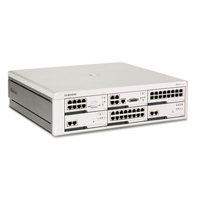 This converged communication system provides voice, data, wireline, and wireless solutions.
Combining its expertise in wireless, communications, core networks, digital technology and IP functionality, Samsung brings you the OfficeServ 7200 converged communication system. As a completely converged platform, OfficeServ 7200 supports both voice and data communication with powerful, IP-based wired and wireless flexibility.
---
OfficeServ 7400
OfficeServ 7400 is the ideal solution for today's office and your future office offering enhanced communications to handle increasing and evolving traffic patterns. Your OfficeServ 7400 simultaneously supports traditional voice communication, VoIP (Voice over IP), IP-based data communication, and wireless solutions through wireless LANs.
---