Mobility Solutions
« Samsung Products
« Product Catalog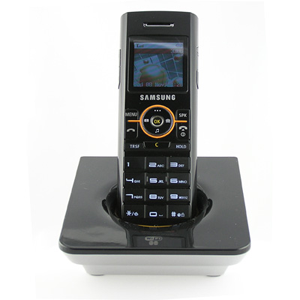 Enterprise In-Building Mobility Solutions
SAMSUNG OfficeServ Wireless is setting a new standard for enterprise wireless communication. The new SAMSUNG OfficeServ SMT-W5120 Handset, communicating with SMT-R2000 Dual Band Wireless Access Points, bring a new definition of what power really means to wireless voice and data users.
Features
Treat yourself to more control over your productivity with this wireless mobility solution. It starts with the new trim handset you carry, to a longer lasting battery source serving it, and added calling features usually expected in your cell phone. And the power is extended to an unlimited number of access points, supporting your coverage area. Together, the SMT-W5120 allows you to experience a difference that's real, real-time, and real-world.
Professionals like you, demanding productivity while you are on the move, will appreciate the latest 802.11g technology, upgrading your handset performance and your expectations in our wireless world. And it;s here at the right price.
We Are Talking Affordable
We Are Talking Smart Design.
We Are Talking Mobility That Really Mean Something.
---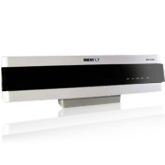 Dual Band Access Point (SMT-R2000)
Supports both voice and data on a single wireless network
Provides hand-off between access points for high-quality voice services over your entire enterprise
Support both 2.4 GHz and 5 GHz radios for IEEE 802.11 a/b/g
Enhanced security with WEP/WPA/WPA2
Wi-Fi Certified
Repeater Mode
---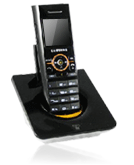 Wireless Phone (SMT-W5100E)
IEEE 802.11g, SIP protocol
Color Display
Speaker Phone
Talk Time: 4 hours
Standby Time: 40 hours
Weight: 3.75 oz
---