Wildix Collaboration
Enhances Productivity, Increases Engagement, Shortens the Distance
Did You Know That…
By introducing efficient communication systems into your business environment, you can save up to 25% of your working time, increase the company productivity and the employee engagement.
Features
Wildix Collaboration web interface offers a customizable view of colleagues, grouped by work teams, and provides real-time presence information of users. Communication with one or more colleagues from the same web interface: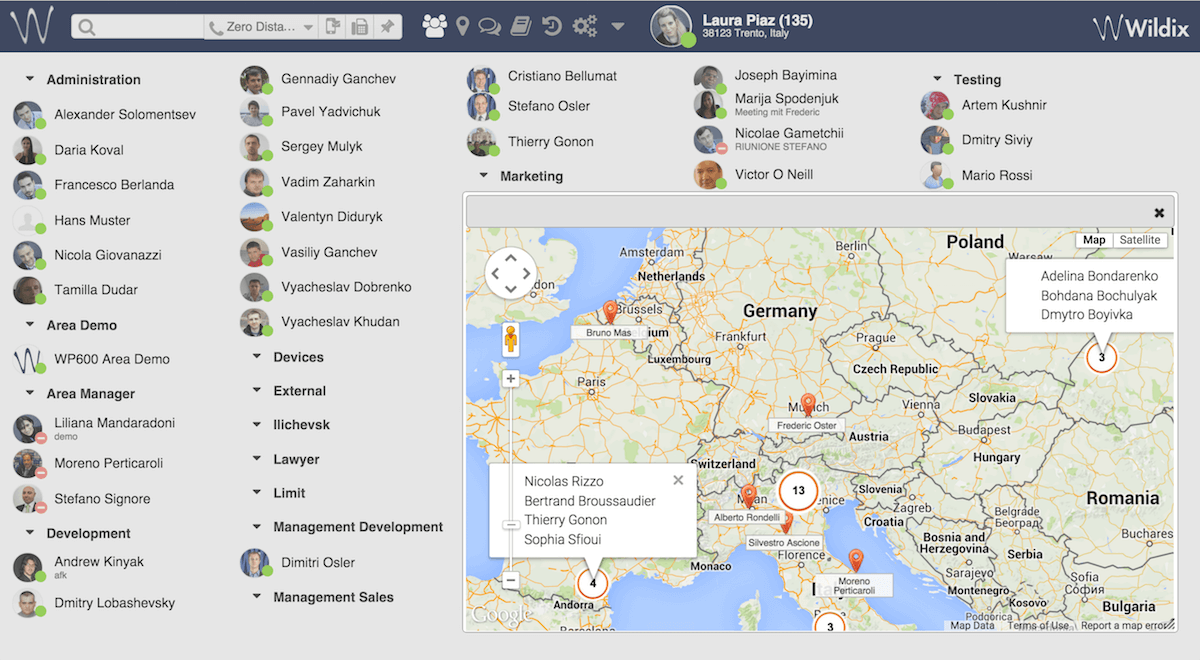 audio & video call
chat
presence & geolocation
conferencing
memo messages
fax & SMS to one or more users
access to corporate phonebooks
screen sharing & file transfer
audio & video calls / conferences with external users
Wildix Collaboration is a web-based tool that enables simple, instant and secure communication between the employees from different offices of the company, situated all over the world, from office phones, PC, but also from mobile devices (BYOD). You can participate in a conference, make a call (video, audio), start sharing your desktop, send faxes and virtual reminders with just one click. Each user can access the Wildix Collaboration tool from any location (office, home, on the move, any place with Internet connection), using any device (PC, laptop, tablet), regardless of the OS and without having to install any components.
Wildix Collaboration allows communicating presence information and geolocation, so that each user can monitor in real time who is online, absent, busy in another conversation or does not want to be disturbed.
---
Mobile Apps
Unified Communications for Your Smartphone and Tablet
Wildix Collaboration Mobile Apps, All the Wildix Collaboration Features on iOS and Android
Wildix Collaboration Mobile Apps offer the Unified Communications features of your enterprise PBX on your iPhone, iPod Touch, iPad and Android smartphones.
Features
Calls via VoIP or GSM to all contacts in the phonebook
Video calls to users
Mobility callback service
Chat
Post-It
Chat and call history
File exchange
Users' presence information and geolocation
Sync with Microsoft Exchange, Outlook, external databases, MySql, MS SQL, CRM
Mobile SIP Client on WiFi, 3G-UMTS, 4G-LTE networks, G.729 and H.264 codecs
Encrypted HTTPS connection to the PBX
Apple Watch notifications
Requirements
WMS version 3.84 or higher
iOS version 9 or higher
iPhone 5 minimum
Android OS 4 or higher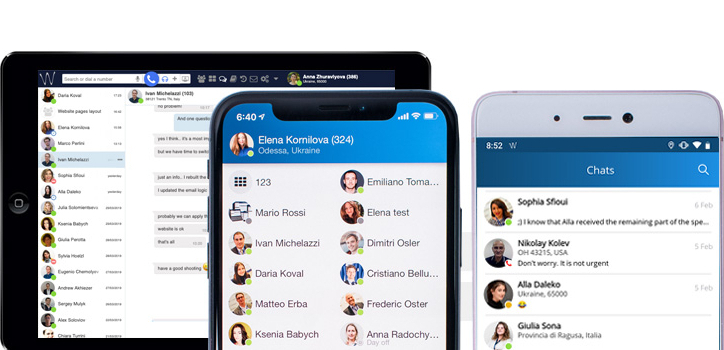 ---
VoIP Phones & Headsets
The Only VoIP Phones That Display the Presence Status Information of On-Site and Remote Colleagues
SuperVision
The exclusive desk phone designed for Top Managers who desire to be in control.
SuperVision runs on an Android-based operating system and is equipped with an 8" display and removable webcam. SuperVision allows managers to monitor their company's telephone activity (Call Center Wallboard).
Features
Android 5.1 OS
Touchscreen
Presence & Chat
2 x Gigabit Port 10/100/1000
WebRTC videoconference
802.3az Green Ethernet
Audio HD wideband
USB 2.0
120 BLF keys
8" color display 1280×800
5 MP removable webcam
USB Headset support
Integration URL (Wallboard)
Bluetooth 4.1
Dual band WiFi 2.4Ghz / 5Ghz, 802.11b/g/n
LED buttons (Voicemail, Mute, Audio output)
PoE IEEE 802.3af
PBX phonebooks
Online call history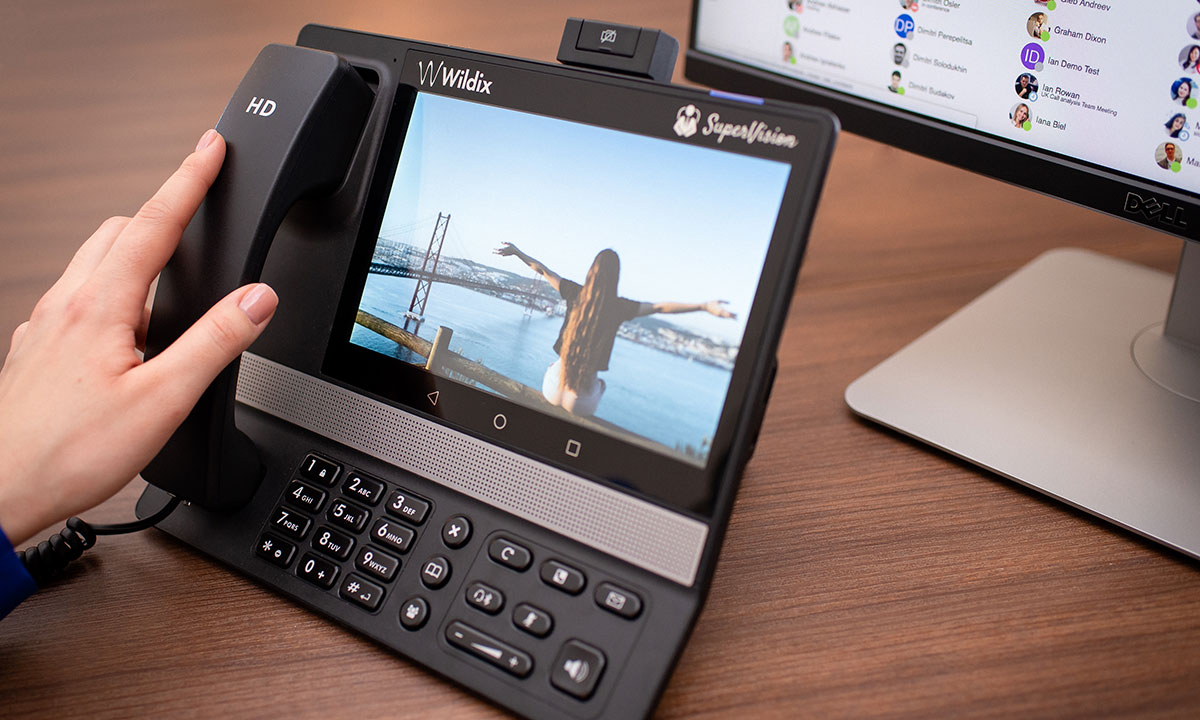 WelcomeConsole
WelcomeConsole is perfect to monitor a high number of colleagues and manage a high volumes of calls.
Features
4.3" color display 480*272
Max 60 BLF (phone + ext. module)
1 Extension module WP490EXT included
Up to 3 ext. modules supported
USB Headset support
Presence monitoring in phonebook
Caller image
2 x Gigabit Port 10/100/1000
802.3az Green Ethernet
Support of WPEHS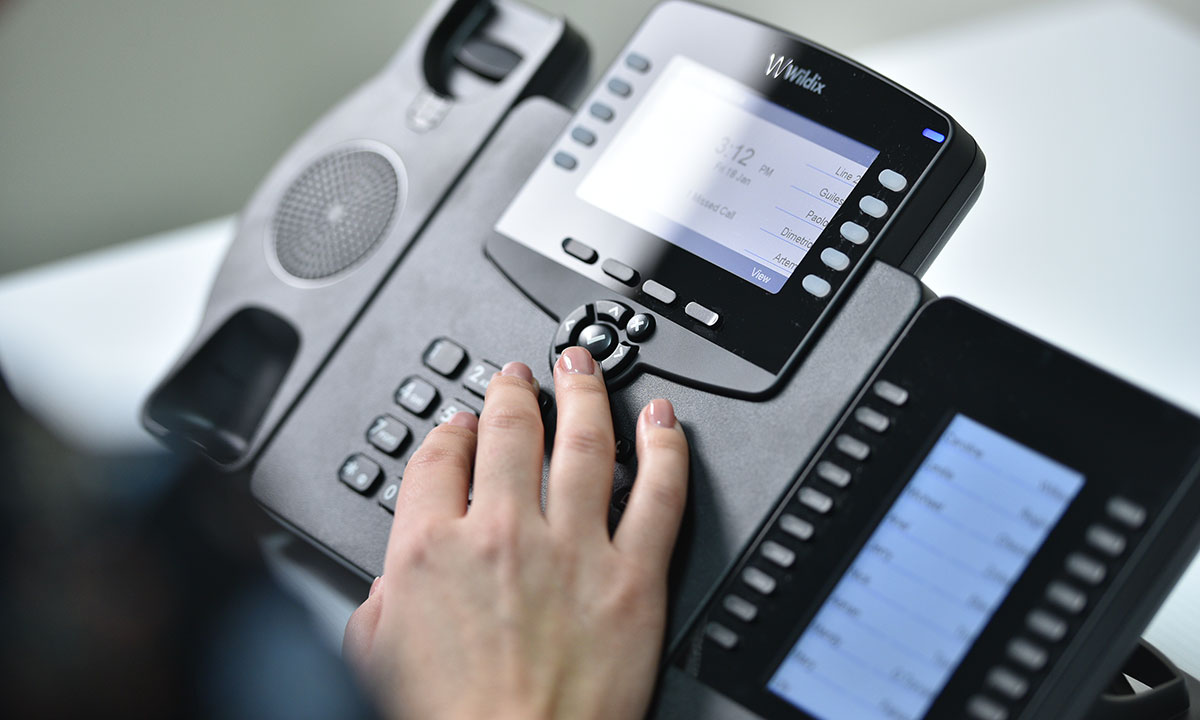 The Wildix VoIP phones Line Up
The first phones designed for businesses, able to increase your productivity and secure by design™.
WP410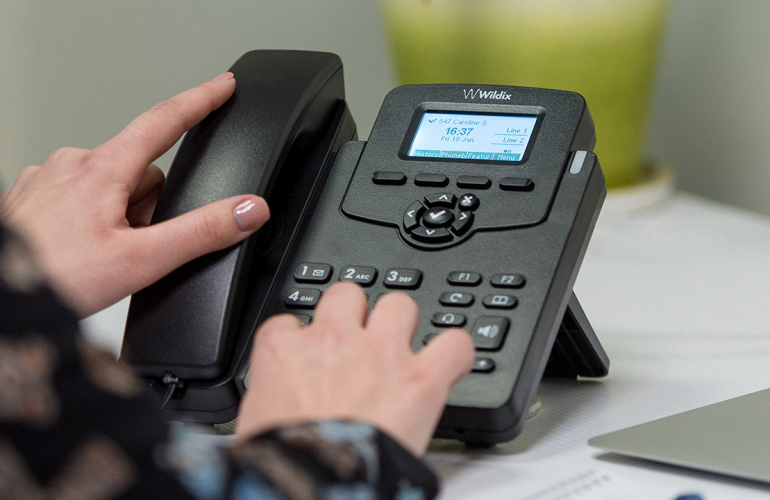 Wildix WP410 VoIP phones have a simple and intuitive user-friendly interface.
Features
Display: 132*64 LCD
2 x Port 10/100
PBX phonebooks
Max 4 BLF keys
PoE IEEE 802.3af
Online call history
Quick DND key
Visual / Audio BLF
Voicemail notification
WP480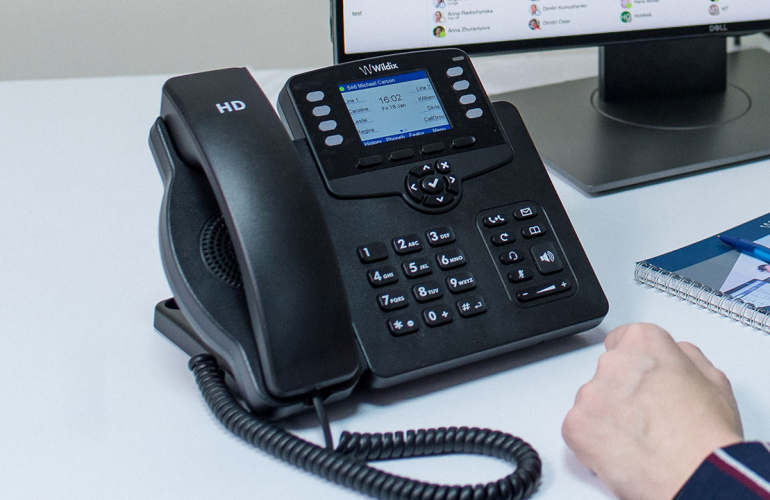 Wildix WP480G VoIP phones have a simple and intuitive user-friendly interface.
Features
2.8" color display 320*240
Presence monitoring in phonebook
Caller image
2 x Gigabit Port 10/100/1000
Max 16 BLF keys
802.3az Green Ethernet
Support of WPEHS
Vision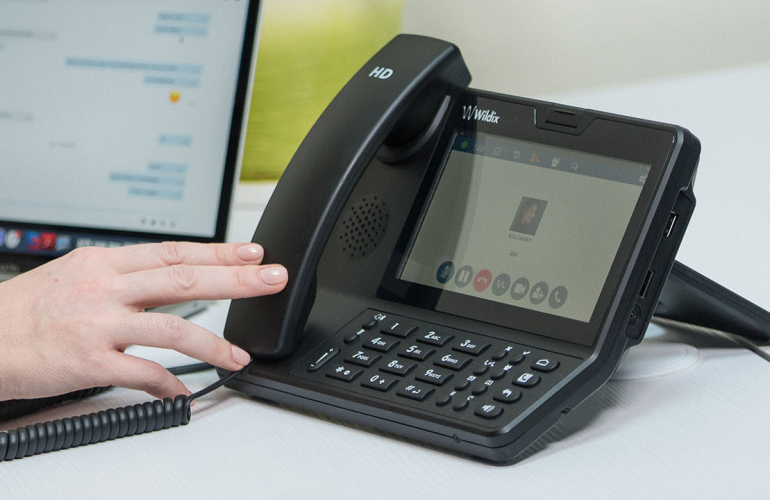 Vision is an Android device, WebRTC ready, it is equipped with 7" display and a 2 megapixel webcam, which makes it perfect for video calls and video conferencing. You can receive video calls from another Vision, from a PC, from a doorphone or from another Android device. Vision is the phone for your WebRTC video conferences.
Features
Android 5.1 OS
7" color display 1024*600
Touchscreen
Presence & Chat
2MP webcam
WebRTC videoconference
WiFi 802.11b/g/n
Bluetooth 2.0
USB 2.0
120 BLF keys
Available in black and white colors
WelcomeConsole-EXT Extension Module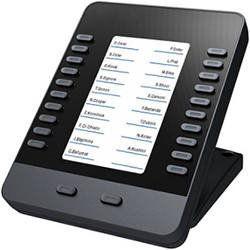 Features
40 LED BLF keys (2 pages)
4.3" color display 272*480
Presence monitoring – coming in 2019
Up to 3 Modules Daisy-chain
Compatible with WelcomeConsole, WP490G
WPEHS Wireless Headset Adapter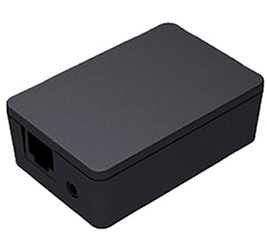 Features
Compatible with WP480G / WP490G, WelcomeConsole
Compatible with Jabra, Plantronics and Sennheiser headsets*
Answer and hangup calls remotely
*Consult the datasheet to see the list of compatible models.
Monaural Headset WHS-MONO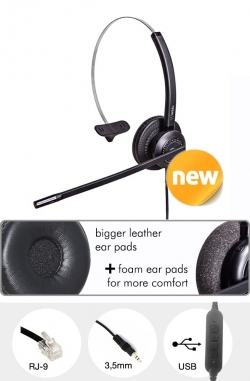 Features
Noise cancelling microphone
Big and comfortable ear pad (faux leather / foam)
Compatible with Vision, SuperVision, WelcomeConsole, WP new series, WP first series and W-AIR
RJ9 cable for WelcomeConsole, WP4X0(G) and WP first series
3,5mm cable for Vision, SuperVision, WP600AXX, W-AIR (compatible with iPhone and Android phones)
USB cord for call answer / hangup and volume control from Collaboration (Apple Mac and Windows PC); WelcomeConsole
Bi-Aural Headset WHS-DUO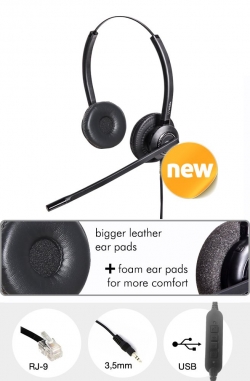 Features
Noise cancelling microphone
Big and comfortable ear pads (faux leather / foam)
Compatible with Vision, SuperVision, WelcomeConsole, WP new series, WP first series and W-AIR
RJ9 cable for WelcomeConsole, WP4X0(G) and WP first series
3,5mm cable for Vision, SuperVision, WP600AXX, W-AIR (compatible with iPhone and Android phones)
USB cord for call answer / hangup and volume control from Collaboration (Apple Mac and Windows PC); WelcomeConsole
Bluetooth Headset WHS-BT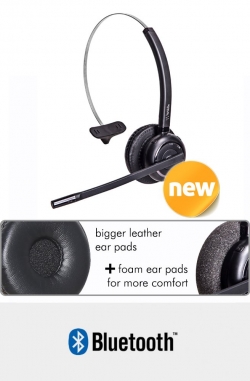 Features
Big and comfortable ear pad (faux leather / foam)
Compatible with: Vision, SuperVision, WP600AXX, W-AIR LifeSaver, W-AIR Med, W-AIR Office
Bluetooth 4.0
Talk time: 12 hours
Standby: 200 hours
Working range: up to 20 meters
Answer / hangup / volume control on Vision and SuperVision / WP600AXX / W-AIR Med / W-AIR Office / W-AIR LifeSaver / iOS app (Mac OS / Windows only with USB dongle from Jabra / Plantronics / Sennheiser)
Also compatible with iPhone and Android phones, Apple Mac and many Windows PC models